As I explained, I'm letting the secrets out in no specific order. Today's subject is picking the right kind of puzzles to solve. When you go to a site or a book, there are 56 themes that you can choose from to study!?! (Strange) On Chess.com of those 56, 8 are for checkmates. There are basic, advanced, mating net, smothered mate and then mate in 1, 2, 3, and 4. Over complication and over simplification are 2 of the biggest challenges when trying to teach chess, so please forgive me as I do a little of both depending upon your skill, experience, and strength!?
This is supposed to be a beginner book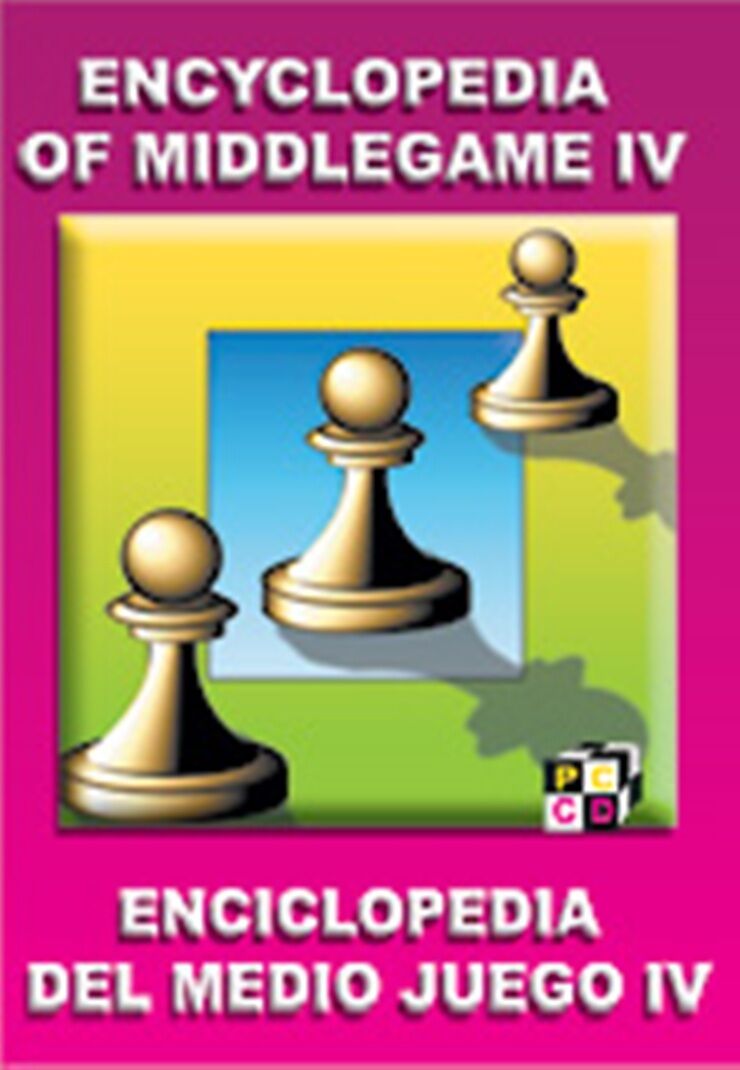 This is supposed to be intermediate and advanced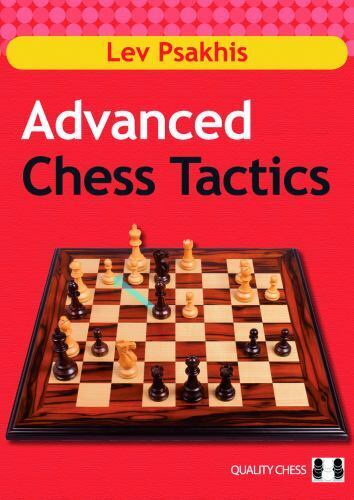 This is supposed to be advanced
With their being more chess books than any other kind of book in the world, there are still a couple every player needs to have in their library. 5334 tops my list because the book is a reflection of the owner, not the author!?! When one of those people who've never read a chess book cover to cover in their life say's, " it's a beginners book", ask them as if you know, " So how many errors did YOU find in the 600 games section!?" By the way, if you want to know how many, which ones, and the corrections, contact Coach Mike for a copy! Asking what books a chess player has read cover to cover should be one of the primary questions you ask and get answered before you ever accept chess advice from anyone!!!
1st we need to talk about the goals and how choosing the right puzzles gets us the most the fastest. The primary purpose of puzzles is to improve visualization. The problem we all have is keeping the imaginary future position clear enough in our heads to determine if the course of action we are considering is desirable! Giving players of all strengths 56 themes at once is one of the most rediculous and overwhelming training concepts I've ever seen. After visualization what is the most desirable characteristic that will automatically improve your tactical ability? I'm sure my answer will be enlightening and agreeable to players of every strength. To become good at combinations and to add length, surprise, and stealth to your attacks and intentions, you must desensitize yourself to material!!! A few examples;
There are players that will never solve this puzzle because they keep looking at 1…b6-f2!! and saying, " That's stupid, they'll just take my queen?!" After 1… b6-f2!! white will be checkmated whether they accept the queen or not!
World Champions have no material sensitivity at all!! Fischer had just played 18. c3-d5! If Spassky takes the knight with either pawn white gets the advantage! He played 18…e7-g5! and the game ended in a draw!
In the midst of complications you better be desensitized!! The game continued 17. h2-h4! f5-f4 18. h4-h5! c8-f5 19. 0–0–0 b8-d7! 20. g2-g4! f4-e3 21. d2-e3 d7-c5! 22. g4-f5 c5-b3 23. a2-b3 g6xf5 24. h5-h6 g7-f6 25. g5-e6 +-
So, how do we the select the types of puzzles that will prepare us for consistent superior play? By understanding what the game is about. The game of chess is about checkmate! Beginners and intermediates will tell you that it's about winning enough material to eventually turn your attention towards the king. Just because that's all you know how to do, doesn't make that what the game is all about! When you reach the advanced, expert, and master levels, all of them will tell you that virtually everything is more important than material!! Everything!! So here is the secret: You will improve your visualization and future position imagery faster by learning how to chase, protect, and trap the king!! Chasing the king will teach you the other 48 themes, but learning the other 48 themes will not make you efficient at chasing, protecting, or trapping the king!! Why? Because all the other pieces have 4 choices and the king only has 3!?! the pieces have run, take, block, or sit there. The king only has run, take, or block. Learning to chase, protect, and trap the king is the fastest way to learn what causes the other pieces to not be able to just sit there!!!
Checkmate puzzles have another unique advantage that can not be gotten from solving other types of puzzles. Checkmate puzzles anchor better because there is no wondering if you would have won or had the ability to win after you get the correct answer. "And white went on to win", or "and black went on to win", or "and the rest is a matter of technique", robs the student of verification and closure.
Checkmate puzzles teach defense and playing with imbalances!! All the books out there are teaching how to attack. Less than 5% of the books out there teach anything about defense at all!! Puzzle books that have errors are a great way to learn defense. The errors in books published before they verified with engines is as high as 25% and 33%! Don't let that discourage you. The correct and the incorrect solutions are both instructive! Today's tournaments are mostly Swisses. Look at the following examples and tell me whether the player should resign or fight their way out;
This is number 4464 in the 5334 book. The solution given was 20. f1-f6! g7-f6 21. b2-f6 resigns. I picked this example because it shows how impatience, material sensitivity, and aesthetics can make errors look beautiful and instructive!?! One of the biggest lessons you can learn from checkmate puzzles is to throw away your, "you take me I'm going to take you back" mentality!! That's checkers not chess. lol
Black had to refuse that sacrifice with 20…d5-d4! 21. f6-f2 b7-c8 22. d2-e2 c8-e6 23. b2-c1 d4-d3 24. e2-h5 e6-c4±
The last step is to put the puzzle into an analysis engine. When I did that with this puzzle I found that 20. f1-f6?? is a blunder!! There are 3 better moves… 20. b2-f6!!, 20. e4-d5!, and 20. c4-d5.
20. b2-f6! g7-f6 21. e4-d5 d8-d6 22. f1–f5 c7-d8 23. g2-e4! The cage is opened and there just isn't any way to prevent a robbery! This bishop coming into the game from g2 always ads intensity to the attack. 23…g8-g7 24. f5-h5 f6-f5 25. e4-f5 h7-h6 26. f5-e6!!+-
You'll have to check out the other 2 moves on your own. Our next example came from The Philadelphia Inquirer! My mom used to clip the puzzle and game every Sunday and send them to me when I was in the Air Force. I nicknamed this one, "The Junk Yard Dog"
The newspaper's solution was 1…h4-h3?! 2. f5-e3?? b7-g2 3. d1–g4 h3-g4 4. e3-g4 g2-f1 5. g1-f1 f4-e6–+ That's a nice smash and grab! Black is up a pawn and an exchange.
The fun comes again in never believing the solution!?! Black went in guns a blazing with 1… h4-h3?! but if white had that Junkyard Dog attitude, this is what would have happened!! 2. d1-d7!! e8-d7 3. f1–d1 d7-e6 4. f5-d4 e6-e5 5. c1-f4 e5-f4 6. g2-h3 f8-c5 7. b1–c3 a8-d8 8. c3-e2 f4-g5. Damaged, but materially intact. This is a lot better than being down a pawn and the exchange!
Now for more fun and learning. When you study mating attacks you will learn that sometimes the strongest piece is not the one that's supposed to lead the attack. The mating attack was actually a decoy, a threat that was not really ever intended to work and another combination is the real point. Better than 1… h4-h3 was 1…f4-h3! 2. g2-h3 h4-e4 3. f2-f3 e4-f5 4. c1–e3 0–0–0–+ White's position is destroyed. Further material losses are unavoidable.
If your next question is when do you start studying other than checkmate puzzles, the answer will be in a future blog or part of your lessons… Whichever comes 1st.
I hope you enjoyed this brief and instructive tour of Coach Mike's Laboratory. lol I could go on all day about this, but there are many other secrets that I must blow the dust off of to get ready for the next blog. Like I said, I'm coming at you with all of my best secret stuff! This is the tip of the iceberg!? If you want the rest with no waiting and no filters, call me and get a free consultation about lessons. If you are not ready for lessons, we will get you ready for lessons for free! 804-426-6058. Now get out there and beat the snot out of somebody!!!